Think Big for Kids Announces Program Expansion into Atlanta, Chicago and Dallas Markets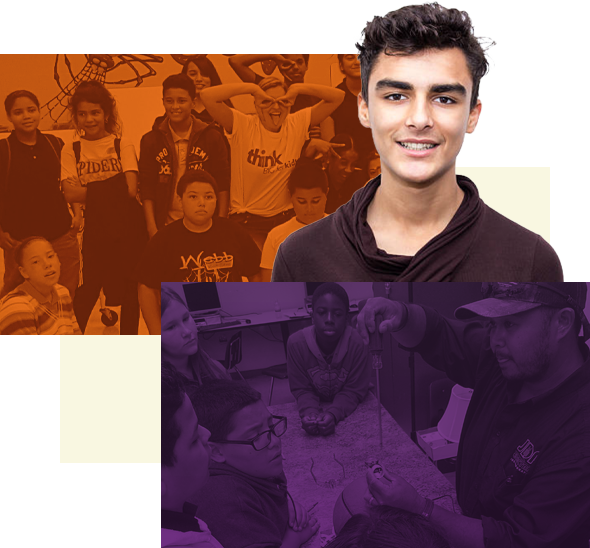 TAMPA – 8/6/21 – Think Big for Kids, a 501(c)(3) non-profit organization helping underprivileged youth discover their untapped potential by providing opportunities for career exploration, mentorship and skills development, has announced program expansion from Tampa Bay into the Atlanta, Chicago and Dallas markets.
"We're excited to share the growth of Think Big for Kids and our entry into new markets. We have already exceeded our goal of serving 2,000 teens by 2022 and this is a great step towards reaching even more kids across the U.S. The program was developed to scale nationally but through a localized approach that provides individualized career path development. Our aspiration is for Think Big for Kids students entering the job market to earn double the salary of their peers outside of the program. We are confident we can make it happen, thanks to our partners in other markets who want to be part of the solution of helping kids break out of poverty," said Tony DiBenedetto.
The organization was developed in 2016 by tech entrepreneur and former Tribridge CEO, Tony DiBenedetto after working with teens at several Boys & Girls Clubs and observing a general lack of career awareness and preparation. Think Big for Kids engages kids ages 12-18 through three-pillar programming including career exploration, mentorship, and job readiness and placement. Volunteers, mentors and partner companies representing a broad-spectrum of industries and trades from healthcare to technology work with kids to offer awareness, preparation and opportunities for careers in high demand.
"Hays is excited to partner with Think Big for Kids as they expand their program into Atlanta and beyond. Atlanta is the South's economic leader, but there remains a deep wealth and opportunity divide across our socio-economic groups. Through this program, we will look to target the next generation of kids and provide them with opportunities and access to resources that they might not have had," said David Brown, Think Big for Kids Atlanta board member and CEO of Hays US, a global professional recruiting firm.
The program's growth reflects the mission of Think Big for Kids and is inspiring organizations and volunteers across the nation to prepare teens and young adults for careers they are unaware of or would otherwise find out of their reach.
"The American dream is becoming harder to make a reality for today's underprivileged children. We can help change that now. Think Big for Kids exposes kids to experiences that can inspire them to reach their full potential and provides the tools that empower them to create a career for themselves. This is our opportunity to step up and help these kids in any way we can," said Chris Joseph, Think Big for Kids Chicago board member and President of Tribute Technology Holdings.
Read our cover story featured in Tampa Bay Business & Wealth's August issue.