Tampa Bay Organizations Holding Laptop and Tablet Drive to Serve Area Teens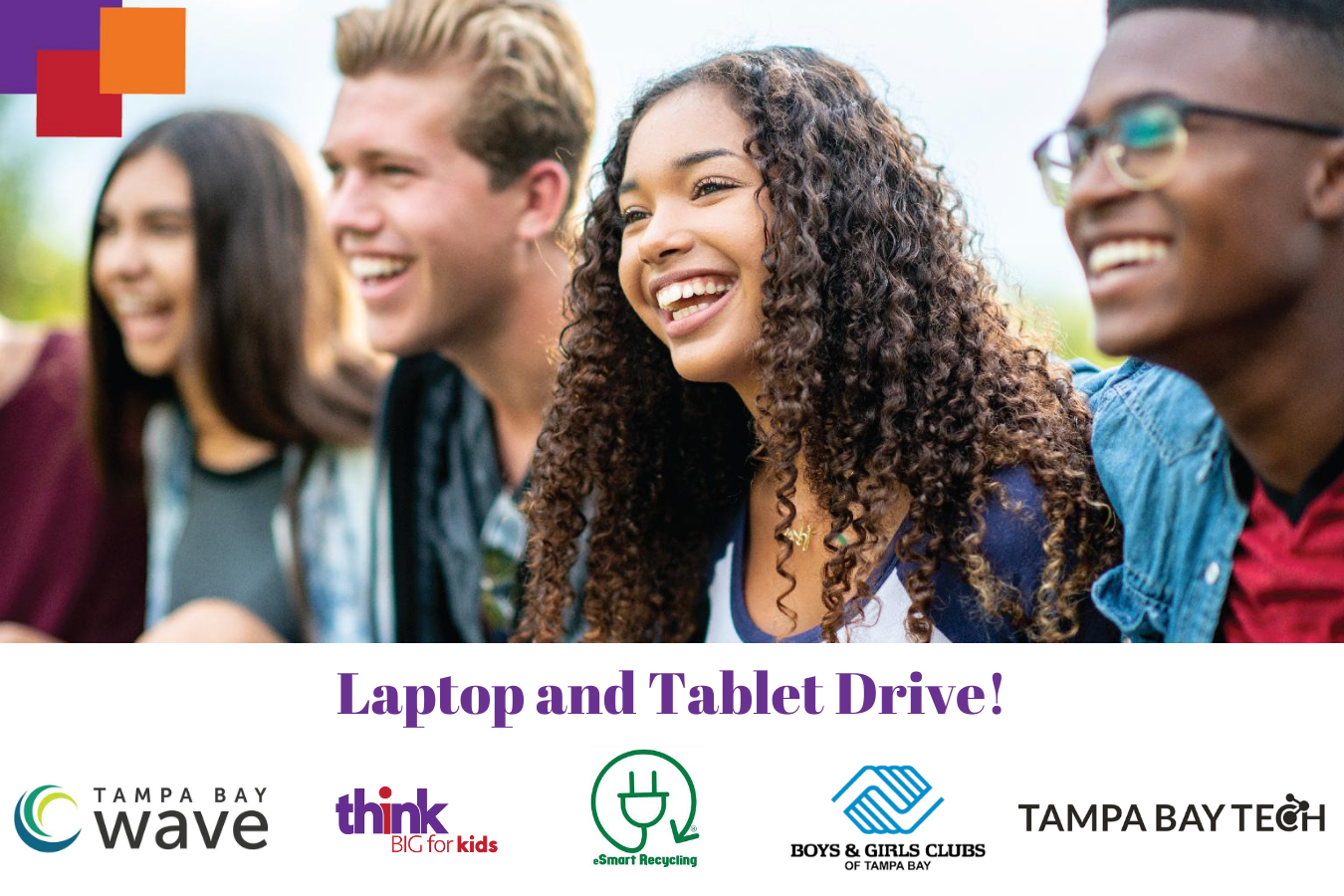 Think Big for Kids, Tampa Bay Wave (Wave), eSmart Recycling and Tampa Bay Tech (TBT) are joining forces to help local underprivileged teens gain access to devices to support their virtual learning needs through a three-day laptop and tablet drive, Sept. 1-3. Collected devices will be distributed to middle and high school members of the Boys & Girls Clubs of Tampa Bay.
Individuals and companies can drop off their devices at the Tampa Bay Wave office, located at 500 E. Kennedy Blvd, Suite 300, Tampa, 33602.
Drop off times will run Sept. 1-3, from 12-7 p.m. Donation questions can be directed to info@esmartrecylcing.com.
eSmart Recycling will scrub, refurbish and reload laptops and tablets with Microsoft licenses and other educational applications.
Boys & Girls Clubs are open during the day to teens attending Hillsborough County virtual school, giving them a safe place to access the internet and learn online. After school, teens will be able to participate in Think Big for Kids programming, which includes Virtual Career Showcases, Virtual Skill Building Workshops and Job Readiness Workshops, and a Virtual Career Fair to be presented to the kids via Zoom and through video-based learning platforms.